Donate
Our Board
Our Board
Drawing from their diverse experiences as educators and civic leaders, Leading Educators' board of directors provides strategic counsel to ensure sustainable and equitable outcomes for students.
Stuart Kaplan
Sheila Brown
Michelle Boyers
Kara Helander
Jonas Chartock
Jay Altman
Doug Borchard
Claudy Jules
Al Bertani
Stuart Kaplan
Leadership Advisor at Google
About Stuart Kaplan
Stuart is a leadership advisor in the Office of the CEO at Google. He formally lead Organization Development for Google's technology businesses, including Search, Android, Maps, and YouTube, among others.

Stuart has more than two decades of experience in organization development, talent management, leadership development, and strategy consulting. He has been both a business leader and consultant at Accenture, Lominger, and Korn Ferry. Stuart started his career on AT&T's Accelerated Management Program.

Stuart received his M.B.A. from the Haas School at the University of California, Berkeley and holds a B.A. in Economics from the University of California, Davis. Stuart is a certified executive coach. He is a native Californian, where he lives with his wife and two adult children. Stuart has lived and worked in Japan, helped make an Emmy Award-winning film, and loves cycling.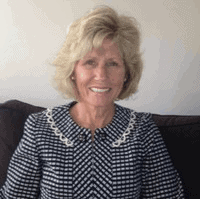 Sheila Brown
Managing Partner, Strategic Leadership Partners in Education
About Sheila Brown
Sheila Brown is a national leader in pK-12 public education. Her specialized work includes strategic planning and action, principal supervision, comprehensive literacy and English language acquisition. She is a managing partner for Strategic Leadership Partners in Education.

Sheila previously served as the Co-Director of the Aspen Institute's Education and Society Program. In this role, Sheila supported professional learning networks for urban school district leaders. The program also assisted policymakers and education leaders in supporting the implementation of the Common Core State Standards, strengthening human capital systems, and strategically allocating fiscal resources to teaching and learning priorities.

Sheila served as the Deputy Superintendent for the Boston Public Schools. In that role, she supervised one-third of the city's schools and oversaw the district's K-12 literacy initiative and "Whole School Improvement" work.
Michelle Boyers
CEO at Give Forward Foundation
About Michelle Boyers
Michelle Boyers is the CEO of the Give Forward Foundation which works to improve education in low-income schools in San Mateo County, California. She most recently worked as a Director at the Schusterman Foundation.

Prior to her work in philanthropy, Michelle spent most of her career in leadership roles in the public schools in New York City and Boston. Michelle served as the Assistant Superintendent for Human Resources for the Boston Public Schools where she oversaw the recruitment, hiring, support and HR services for nearly 10,000 school leaders, teachers and other school and central office staff. She also helped to lead the turnaround of one of Boston's lowest performing schools, Orchard Gardens K-8 School in Roxbury, as both the Chief Operating Officer and Chair of the Board.

Michelle has consulted to education non-profits, school districts and state departments of education on improving human capital management and teacher effectiveness. Michelle has a Bachelor's degree from Ohio Wesleyan University and an MBA from Harvard Business School. She serves on the national boards of Leading Educators, New Leaders and Teach Plus.
Kara Helander
Managing Director, Carlyle Group
About Kara Helander
Kara Helander is a Managing Director and Chief Inclusion and Diversity Officer at the Carlyle Group, a global investment firm.

Prior to joining Carlyle, Ms. Helander was a Managing Director at BlackRock, where she led the firm's global inclusion and diversity, and philanthropy initiatives. More recently, Ms. Helander consulted with organizations to develop corporate social responsibility and diversity strategies. She founded the Science of Diversity and Inclusion (SODI), a coalition of top companies and behavioral scientists working to design and test new approaches to accelerate diversity and inclusivity in the workplace. Ms. Helander also led corporate social responsibility at Barclays Global Investors (BGI). Prior to BGI, she launched and led the Western Region for Catalyst in Silicon Valley.

Ms. Helander received her MBA from The Wharton School at University of Pennsylvania and her BA from Vanderbilt University.
Jonas Chartock
Founder at Chartock Strategies
About Jonas Chartock
Dr. Jonas Chartock is a social impact entrepreneur, executive leader, artist, and national expert on teacher development and education leadership. He was the national founder and first CEO of Leading Educators, serving until July 2018.

Currently, Jonas provides strategy consulting for social entrepreneur and leadership development, storytelling, and organizational diversity, equity, and inclusion. He served as the Executive Director of the Charter Schools Institute of the State University of New York and the Founding President and CEO of the Charter School Policy Institute before joining Leading Educators.

Jonas began his career as a Teach For America corps member in the Compton Unified School District in Compton, California. He later served as Executive Director of Teach For America in Houston, Texas, where he managed a regional staff and board of directors dedicated to the effectiveness of over 500 new teachers.
Jonas Chartock in the news
Load more
Jay Altman
Senior Advisor at News Schools for New Orleans
About Jay Altman
Throughout his career in education and nonprofit leadership, Jay Altman has focused on creating equitable education opportunities for young people. He led the founding of Leading Educators in 2008, and he was co-founder of FirstLine Schools, a charter management organization serving 3,500 students across New Orleans, where he served as CEO from 2008-2019.

Through board service, Jay also works with SELF (Special Education Leader Fellowship), Catalyst-Ed, and the New Orleans Career Center. From 2005 to 2008, Jay worked in London as Director of Education for ARK Schools, developing a network of academies. Prior to this he was co-founder and a school leader of New Orleans Charter Middle School and co-founder of New Orleans Summerbridge, now Breakthrough New Orleans. He is currently serving as senior advisor to New Schools for New Orleans' E3 (Executive Education Experience) program for aspiring charter management executives.
Leading Educators is continually refining its approach to better answer the question, 'How do we improve instruction and at the same time build long-term distributed leadership capacity and advocate for the conditions that enable school success?'
Load more
Doug Borchard
Managing Partner at New Profit
About Doug Borchard
Doug Borchard serves as Managing Partner and Chief Operating Officer for New Profit, managing the organization's finances and internal operations. Doug works closely with portfolio organizations including Achievement First, iMentor, KIPP, Year Up, and currently serves on the boards of Leading Educators, New Classrooms, and UnboundEd.

Doug brings is an accomplished entrepreneur and senior executive in both the nonprofit and for-profit sectors.

Doug worked as a program and logistics officer with Save the Children, where he was part of a team that started up field operations in the Sudan, and created and managed a multi-million dollar relief and development operation. He has served on the boards of directors of a number of growing organizations, including Venturcom, iMarket, and Computers for Youth. Doug graduated from Princeton with a BS in Engineering, and received a Master of Business Administration from the Stanford Business School, where he was an Arjay Miller Scholar.
Claudy Jules
Director at Google
About Claudy Jules
Dr. Claudy Jules is a leading expert in organization, leadership and change who focuses on optimizing leadership to create value. He is a sought-out speaker with a significant body of published work.

Dr. Jules currently heads Google's Center of Expertise on Organizational Health and Change, where he provides counsel and collaboration to Google business leads to strengthen performance and culture in their product areas.

Prior to this role, he was Managing Director and Global Head of Accenture Strategy's Leadership Consulting practice. At Accenture Strategy, operating at the nexus of strategy and technology, he counseled senior leaders of leading companies and public institutions on their most pressing organizational issues to build their workforce and drive business model innovation and growth.
Al Bertani
Senior Fellow, Carnegie Foundation
About Al Bertani
Al Bertani is a senior fellow at the Carnegie Foundation for the Advancement of Teaching. He also serves as a senior advisor with the Urban Education Institute at the University of Chicago and with LEAP Innovations at 1871 in Chicago. His work focuses on designs for professional learning; 21st century personalized learning models; leadership and organization development; and innovation and improvement for large-scale change.

Al had dedicated much of to supporting the Chicago Public Schools in several key roles: senior researcher for the Urban School Leadership Program with University of Illinois at Chicago; chief officer for professional development with Chicago Public Schools; senior executive director for Chicago Leadership Academies for Supporting Success with the Chicago Principals and Administrators Association; and co-director of School and Leadership Development with the Center for School Improvement at the University of Chicago.
Stay in the know
We get to see incredible innovations in teaching for equity every day, and we don't want you to miss out! Sign up for the latest news, tips, and opportunities from Leading Educators.