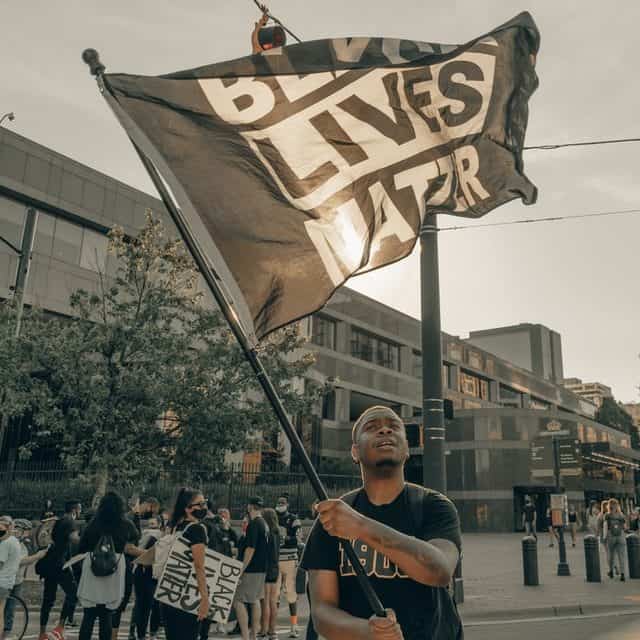 Black Lives Matter
06/05/2020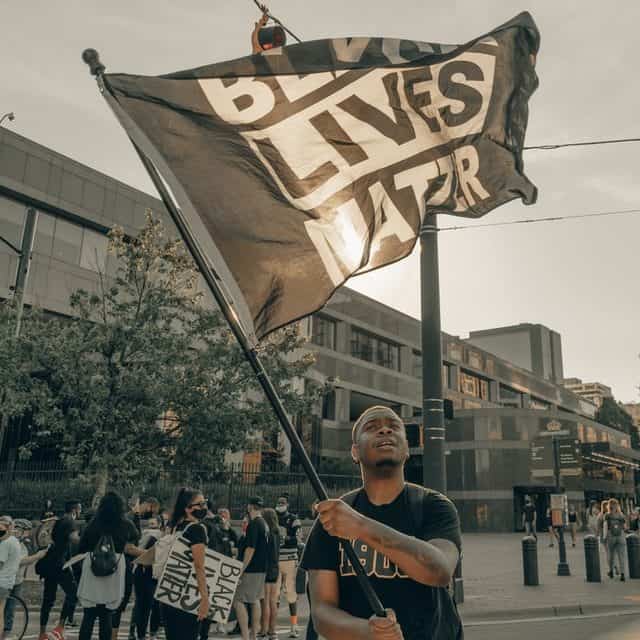 Black lives matter. Today, yesterday, always. 
Breonna Taylor. George Floyd. Ahmaud Arbery. Dreasjon "Sean" Reed. David McAtee. Nina Pop. Tony McDade.
We say your names to make visible the beautiful lives cut short by hate and the burden of living in a country whose soul has been scarred by racism from the very beginning. We say your names, and we demand justice. 
We acknowledge that it should not take tragedy nor loss of life to honor the struggles, stories, experiences, and accomplishments of the Black individuals who built this country and who continue to push our world toward justice and humanity in the face of extreme and pervasive discrimination. Your lives matter. 
As a country, we are responsible for dismantling the anti-Black racism that touches every aspect of American life.
Our goal as educators and partners to schools must be liberation. Black children and families, as well as those from other communities of color, must be able to count on schools to provide safety, belonging, joy, and learning. We are part of the system, and this is our work.
We recognize that Black communities are exhausted, deeply heartbroken, traumatized, and justifiably incensed by the disproportionate harm of the dual viruses of COVID-19 and institutionalized racism infecting America. We assert that the fight for justice is not the sole inheritance of Black people and other marginalized groups, but that this is our collective struggle. 
We believe that, now and moving forward, we need to center Black voices. And none of us can be silent or passive. White people and those with privilege and power have an increasing obligation to unlearn the behaviors that preserve the status quo and to create space for Black leadership. Using our collective voices and actions to challenge those who perpetuate racism in our personal and professional lives is our duty, not an option.
We recognize that education is part of the system and culture that perpetuates anti-Black racism. That we as educators and advocates are not immune. That our solutions cannot be colorblind. That we must center liberation and anti-racism.
We reject the "either/or" thinking that says learning can be either rigorous or culturally responsive. We believe that there is equity in ensuring every student has access to rigorous, engaging learning. We believe that equitable opportunity means recognizing students' backgrounds and experiences are assets. We believe that equitable education also includes prioritizing the allocation of resources—whether that be support, attention, or money—to address the specific needs of Black, LatinX, and Native/Indigenous students. It does not mean lowering the bar.  
At Leading Educators, we must do more to live these truths into reality.
Our Commitments
We cannot change the system if we do not change ourselves. We commit to continually interrogating our biases, perceptions, and actions. This includes countering the widespread deficit narratives of both Black students and educators. It includes examining our expectations of students but also our expectations of adults.  It includes prioritizing the diversity, equity, and inclusion of our teams as well as the ways we redistribute power to the communities our work impacts most. 
We commit to show that Black lives matter by taking and advocating for actions that reflect our core value of disrupting racial inequity. Today, we state our intent to take the following actions and transparently report our plans and progress on our website:
We will continue to engage in regular and deep analysis of our internal data about policies, practices, and staff experiences to ensure that we increase and significantly improve the retention of Black team members.

We commit to diversifying our Board of Directors to reflect the majority population of Black students and other students of color that we serve.

We will continue to use our platform to disrupt systemic racism in education wherever it exists and by all means necessary.
We resolve that justice is an action word and that this is a protracted struggle requiring organizations like ours to courageously stand on the right side of history at this pivotal time. 
Signed and written (in alphabetical order):
Adan Garcia, Al Bertani*, Alexandra Allen, Alisha Watts Burr, Amanda Silva, Amy Rome, Araceli Flores, Ariana Audisio, Brielle Brewick, Brittney Jones, Chong-Hao Fu*, Claudy Jules*, David Sigler, Doug Borchard*, Elizabeth Hemphill, Emily Schriber, Erin Davis, Heather LaLuzerne, Jay Altman*, Jennifer Sierra, Jonas Chartock*, Kara Helander*, Kelley Allenspach Ruyle, Kelsey McLachlan, Kim Andrews, Kristine Schipper, LaKimbre Brown, Laura Meili, Lenna Assaf, Lilly Cruz, Lindsay Wallace Michael, Maggie Slye, Marques Celestine, Mary Kay Murphy, Melissa Rutherford, Michelle Boyers*, Michelle Brown, Mikelle Willis, Naureen Ali, Nefertari Nkenge, Nicholas Cains, Paige del Rio, Rachel Scarpato, Rebecca Dill, Rebecca Taylor-Perryman, Sandra Jin, Sara Neal, Saya Powell, Sheila Brown*, Simone Senior, Stuart Kaplan*, Tim Tasker, Tyler DeSpenza, Venecia Harris, Yaa A. Hargrove
* denotes Leading Educators Board Member. Photo by @ClayBanks from a protest in Charlotte, North Carolina.