2021: The Year of the Educator
12/20/2021
Despite global uncertainty, real change is taking hold.
We've seen our fair share of challenging times over a decade of service, but this year was unique. From school re-entry to teaching about racism, 2021 elevated public education as a top issue in the minds of the public. Facing this double-edged opportunity, teachers, families, and advocates held the line for equity when values were put to the test. The conclusions will be debated for weeks, but one thing is clear to us: 2021 was the year of the educator.
Together–and in unique ways–brave educators pursued ambitious, generation-building work: ensuring that their schools can provide a strong foundation for fulfilling lives, deeper connections with others, and a more equitable world.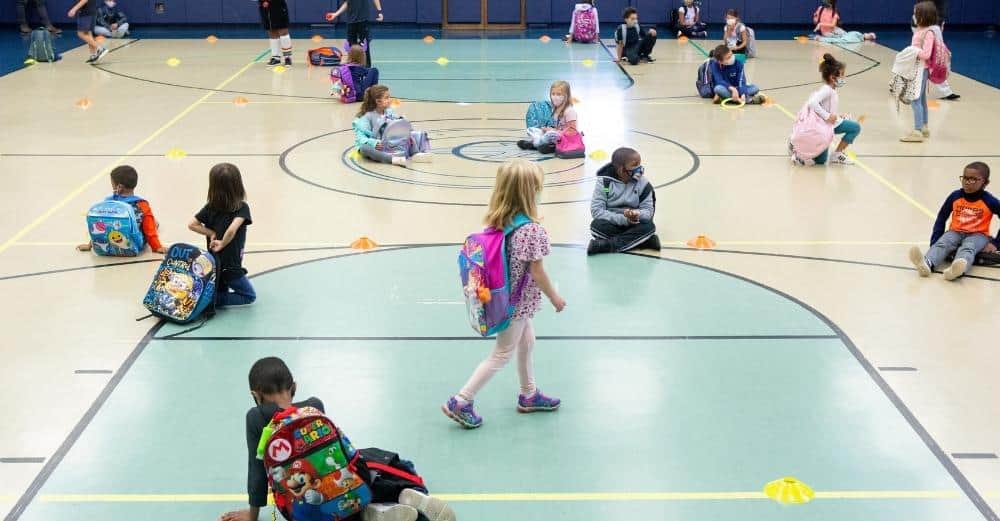 This is hard in times of crisis. It is the ongoing work of protecting and strengthening education as our most important public good. Unlike quick fixes that only benefit those students currently in our schools, it has the potential to fundamentally change how systems serve future generations as well. Our collective livelihood depends on getting it right.
Educators did the impossible.
When communities across the country began yet another school year in various formats, 3.5 million public school educators risked their lives to ensure that learning would not stop. They continue to show the world what compassion, resilience, and resourcefulness look like in practice.
In 2022, we look forward to directing more of our time and influence toward sector-wide efforts to reimagine the profession of teaching for greater sustainability, diversity, reward, and impact. We'll also continue to lean into collaborative efforts around expanding the research base for high-impact professional learning and defending students' access to truthful learning about their history. 
Bold leaders are proving what is still possible.
We're also leaving 2021 with pride for the bold shifts our partners are already making to prove that real change and equitable outcomes are possible when we prioritize the conditions, leadership, and instructional focus necessary for excellent teaching and learning to flourish.
Thousands of educators are committing to teach for equity.

Next year, we'll continue to offer new ways to bring the vision of Teaching for Equity to life. For current and future generations to experience an education system that ignites their potential in ways we've never seen before, we'll need a unified force of educators and advocates who are committed to bringing about a paradigm shift. We invite you to read, share, and offer your feedback on Teaching for Equity.
We'll be in touch soon. But for now, unplug, rest, and take care.
All photos by Allison Shelley for EDUimages.