Donate
Practice Makes Possible
Developing Teaching, Conditions, & Leadership
Within schools, teachers have an unmatched influence on students' lives. But too often, their own learning opportunities fall short of what they need to succeed.
We offer customized support for world-class teaching that offers real opportunity and gets real results. Equity lives in the choices teachers make every day, so we help them grow their expertise and foster classrooms where every student can thrive, no matter where they start. Whether your entry point is adopting a new curriculum, growing your instructional leaders, or expanding your professional learning offerings, we can help you build a thriving instructional system.
Help Your Teachers Become 'Leading Educators'
Teachers are among our communities' most passionate, resourceful people, but we often expect them to do too much with too little. Once on the job, they have inconsistent opportunities to keep learning.
Teachers want the support to build upon their passion with vetted materials and proven practices so all their students become confident, lifelong learners—no matter what they look like, where they come from, or how much money their family has. Together with partners across the country, we're proving that kind of opportunity is possible. Through a mix of customized support options including weekly professional learning and collaboration time, high-quality curriculum, coaching, and progress monitoring, we help educators continuously learn to ignite their students' fullest potential. Together.
Read a Case Study
"In my 19 years as an educator, I have seen my fair share of district-wide professional development initiatives. I'm proud to say that LEAP is far and away the best PD program I've ever seen. We care so much about our students, and LEAP has given us the tools we need to help them excel."
Arthur Mola, DCPS Principal
Elevating Instructional Practice
Every student can meet their full potential when they have the opportunity and the right support. That means teachers must deeply understand their content, the connections between standards at different grade levels, and culturally competent teaching. All of this takes intentional practice.
Our partnerships focus on five key areas that ensure systemic support for teachers. From each focus area, we identify practices for teachers and teacher leaders, school leaders, and system leaders that drive equity.
English Language Arts
Educators build the knowledge and skills they need to foster skillful and joyful literacy with attention to students' diverse backgrounds and strengths and with a focus on closing within-school opportunity gaps. Teachers will be able to use high-quality curriculum to develop students' ability to understand, think critically about, and respond to complex texts. Students will also build awareness of themselves and their world through reading and writing.
Mathematics
Educators build the knowledge and skills to ignite skillful and joyful mathematical thinking and problem-solving with attention to students' diverse backgrounds, strengths, and needs. Teachers help students develop the tools to apply analytical concepts and problem-solving skills to understand and engage with their world.
Equity
Leaders work toward key actions they should take to build an inclusive, culturally and linguistically responsive environment for both students and adults. Leaders learn to develop and maintain systems that focus on continuous learning around equity and using an equity lens when analyzing data, facilitating instruction, and developing systems.
Learning Systems
Leaders establish structures to create healthy and dynamic systems for transformative professional learning. Four key ideas drive deep and continuous learning and growth: building the conditions to enable success, analyzing data, setting goals, and planning and leading professional learning aligned to goals.
Leadership and Culture
Leadership and Culture support uses the research from Patrick Lencioni's Five Dysfunctions of a Team and Douglas Stone and Sheila Heen's Thanks for the Feedback and encapsulates the health and sustainability of district, school, and content team culture. It focuses on self-awareness, community, and developing others.
Content Meets Equity
One of our specialties is designing best-in-class professional learning resources that respond to the curricula teachers are using every day while building replicable habits for excellent instruction. While we design for and prioritize highly-rated curricula, we continually explore ways to strengthen the cultural competence of those materials with regard to text selection, modeling, and scaffolding. Sample topics are listed below:
"Close Reading"
"Why Complex Text Matters"
"Culminating Questions and Tasks to Assess Understanding"
"Sequences of Text-Focused Questions and Tasks to Build Understanding"
"Text-Based Collaborative Conversations"
"Anticipating, Monitoring, and Probing Student Understanding of Complex Texts"
"Scaffolds for Complex Texts"
"Text-Based Writing"
"Measurement Deep Dive"
"Fractions Deep Dive"
"Coherence Within Grade"
"Coherence Across Grades"


"Standards of Math Practice"
"Identifying Rigor in Standards and Tasks"
"Rigor in Curriculum Tasks"
"Ratios, Proportional Reasoning, and Functions"
"Numbers, Operations, and Algebraic Thinking"
Developing Leadership
School systems aspire for thriving schools full of passionate teachers who deeply understand what students need to learn and how best to teach it. Since our founding, we've worked to boost the instructional leadership present at all levels of a school system so support for strong teaching lives where it matters most. 
Whether it's developing teacher leaders or sharpening the skills of content leaders within central office, we know how to build capacity for world-class teaching. When you take the passion and experience of teachers, then add relevant support, academic focus, and shared learning and planning, you build a foundation that can adapt to evolving standards and student needs. We've helped school systems achieve lasting change so students and teachers thrive today and beyond.
How it Works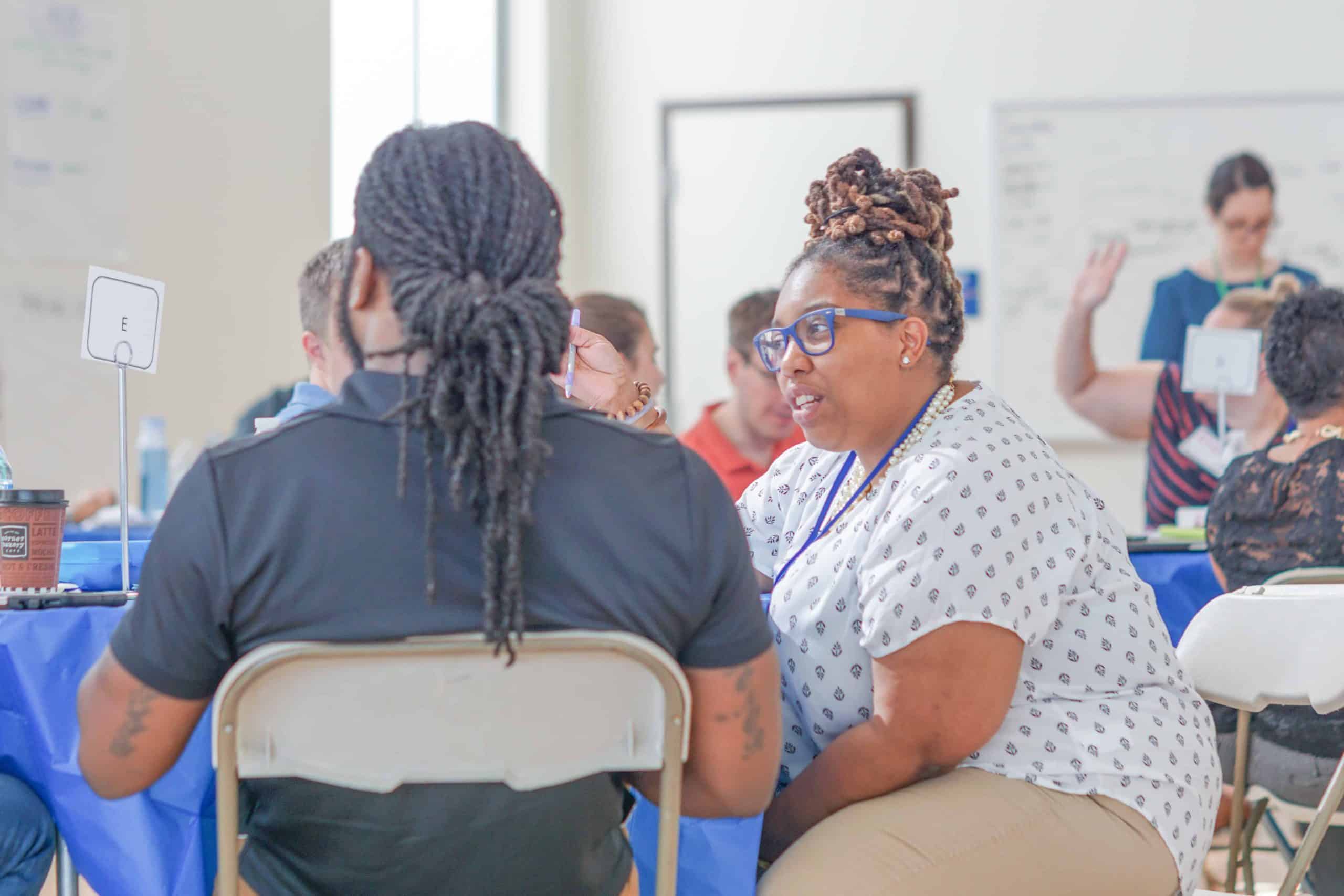 Strengthening the System
Unlike "one-size-fits-all" professional development, our approach takes context, culture, and resources necessary for lasting change into account. As we partner, we collaboratively monitor and build six conditions that are key to strong professional learning systems.
These include: distributed instructional leadership, diverse instructional leadership, high-quality curriculum, standards-aligned assessments, master schedule, and limited priorities.
See the Data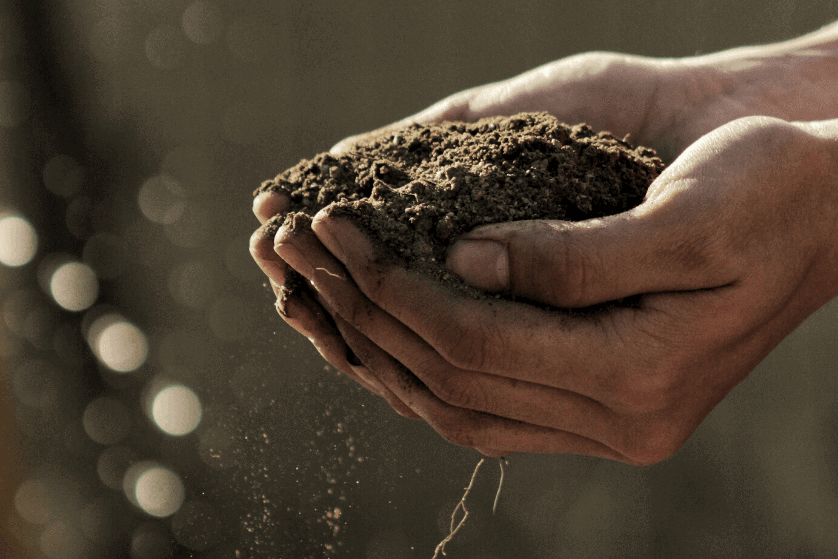 The Leading Educators Difference
We catalyze change—not on a scattershot basis—but while intentionally giving partners the tools to lead improvement on their own. We can help you set goals, define leadership roles, design world-class resources, and provide impactful coaching, but the real difference is showing you how to do it yourself. We are partners who have been in educators' and students' shoes, and we won't stop until equity is the reality.
Take the First Step
Do you have an idea for partnership? Get in touch with us!
Learn how you can join a network of school districts across the country that are working to prove what's possible for students.
Get Started
Stay in the know
Get timely insights direct to your inbox. Sign up for the latest news, tips, and opportunities from Leading Educators.