Donate
Greater Grand Rapids
Practice Makes Possible
Leading Educators supports a network of schools across Greater Grand Rapids, Michigan, through EDNET, an initiative of the Doug & Maria DeVos Foundation.
This approach is the backbone of an ambitious strategy to significantly increase academic achievement among economically-disadvantaged students who attend the nearly 120 district, charter, and religious schools in the Greater Grand Rapids urban area. This work uses the greatest asset within Grand Rapids' urban schools—experienced educators—by supporting up to 300 teacher leaders along with their principals and district administrators.
By The Numbers
An inaugural cohort of principals and teacher leaders began development in the summer of 2017 to bolster their content knowledge and instructional leadership skills.

10

schools

across four area school districts
116

educators

supported this year with development in content and equity

"I have taught for over 30 years and have learned more in the last two years then I did the 30 years prior."
Grand Rapids Teacher Leader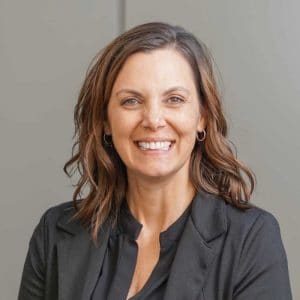 Mary Kay Murphy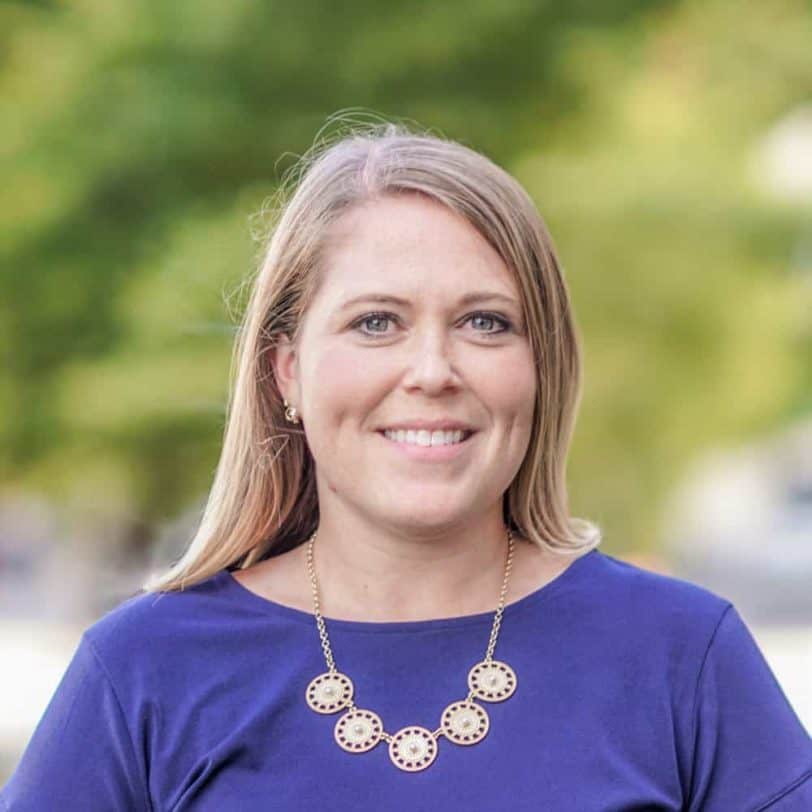 Kristine Schipper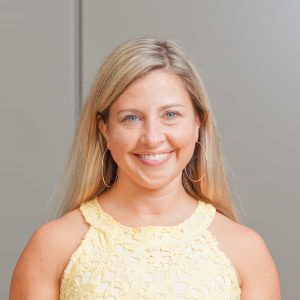 Jennifer Sierra
Jessie Mae Hendrickson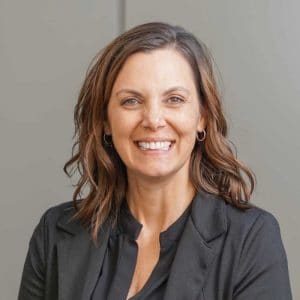 Mary Kay Murphy
Senior Director of Networks
About Mary Kay Murphy
Mary Kay is a passionate Michigan educator dedicated to elevating the role of teacher leaders and creating equity-focused schools. She leads program implementation and growth in Greater Grand Rapids, Michigan.

Before joining Leading Educators, Mary Kay taught grades K-8, was a building principal, and was an instructional coach. In addition to school system work, she also gained experience working at national non-profits as a leadership coach at Partners in School Innovation and Associate Director at The Education Trust-Midwest.

Mary Kay holds a B.A. in Elementary Education from Aquinas College and a M.Ed in Educational Leadership from Grand Valley State University. She lives in Grand Rapids, Michigan with her husband, three children, and fur baby Miss Scout.
"I lead because of the powerful impact that high-quality learning with a foundation in equity has on teachers personally and professionally and how that translates into equitable education for students."
Mary Kay Murphy in the news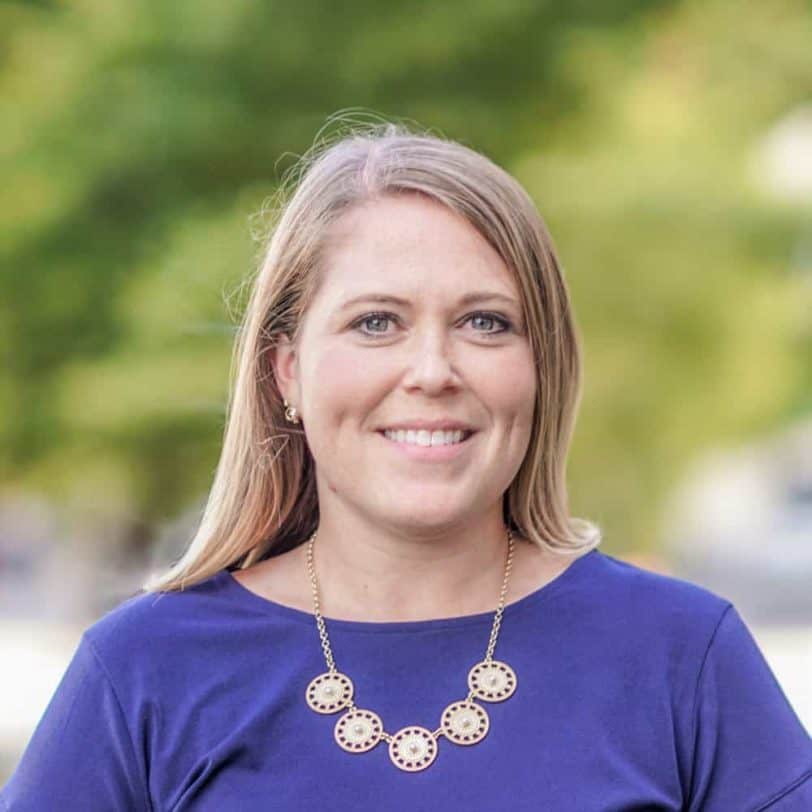 Kristine Schipper
Instructional Leadership Coach
About Kristine Schipper
Kristine is a passionate educator determined to make a positive impact on the educational landscape. She supports several schools in the Greater Grand Rapids areas.

Previously, Kristine worked as an elementary teacher in the Grand Rapids Area. She also spent time as a School Innovation Partner working closely with building leaders in schools with historically underserved students to develop systems of improvement to foster sustainable building transformation. Most recently, Kristine held the role of Curriculum Director where she developed systems of professional learning, supported the district instructional vision and established coaching structures to support teachers.

Kristine holds an M.A. in Curriculum and Instruction from Michigan State University and a B.A. in Elementary Education from Bethel University. She lives in Lake Odessa, Michigan, with her husband and three children. Kristine enjoys hiking, reading and being a parent cheerleader at her childrens' events.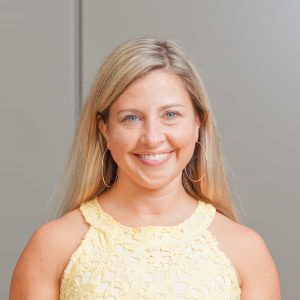 Jennifer Sierra
Instructional Leadership Coach
About Jennifer Sierra
Jennifer is an educator who is driven to ensure that all students have access to a positive and impactful school experience, and she is especially passionate about early childhood education. She coaches, designs content, and facilitates professional learning for educators in the Greater Grand Rapids region.

Before joining Leading Educators, Jennifer spent four years supporting school transformation with Partners in School Innovation. Prior to that, she was a classroom teacher in Godwin Heights Public Schools, teaching early elementary for ten years before moving into the non-profit world.

Jennifer holds a B.S. in Child Development and an M.A. in Teaching and Curriculum, both from Michigan State University. She lives in Grand Rapids, MI, with her husband and 3 kids. Jen's other interests are going to concerts, movies and comedy shows, spending time outside, cooking, and enjoying an occasional Netflix binge.
Equity requires educators who are invested in the work of unpacking their biases and privileges, so that the intersecting identities of all their students are seen, heard and valued.
Jessie Mae Hendrickson
Program Manager for Michigan
About Jessie Mae Hendrickson
As a Program Manager, Jessie Mae serves as the primary interface for event and logistics staff. She offers expertise in leadership principles, Public Assistance programs, and training coordination while advancing progress towards organizational goals. Capturing high-levels of customer satisfaction for the programs she manages has been an important part of her program management roles.

Jessie Mae has always worked for organizations with a mission she could get behind. She was a Program Manager for Weld County Human Services in the Assistance Payments division which was responsible for processing applications for Public Assistance programs, such as Supplemental Nutrition Assistance Program (SNAP formerly known as Food Stamps), Medicaid, TANF, and Child Care assistance. She managed the Second Chance program at the Larimer County Workforce Center which helps ex-offenders with job readiness skills and placement into internships that could lead to permanent employment. She was the Training Manager for IDEA Public Schools which focused on ensuring every student enrolled in college.

She has a Masters in Organizational Leadership degree with a minor in Human Resource Management through Colorado State University-Global Campus. She has certifications in Teaching English as a Foreign Language (TEFL), Leadership Facilitation, and Spanish.

She is a mother of two children who currently lives in San Antonio, Texas. In her free time, she enjoys writing, reading, and playing games with her kids.

"The dedication of the LE staff to meet the needs of [my] building has been outstanding…our coach was a constant, guiding resource throughout."
Grand Rapids Teacher Leader