Donate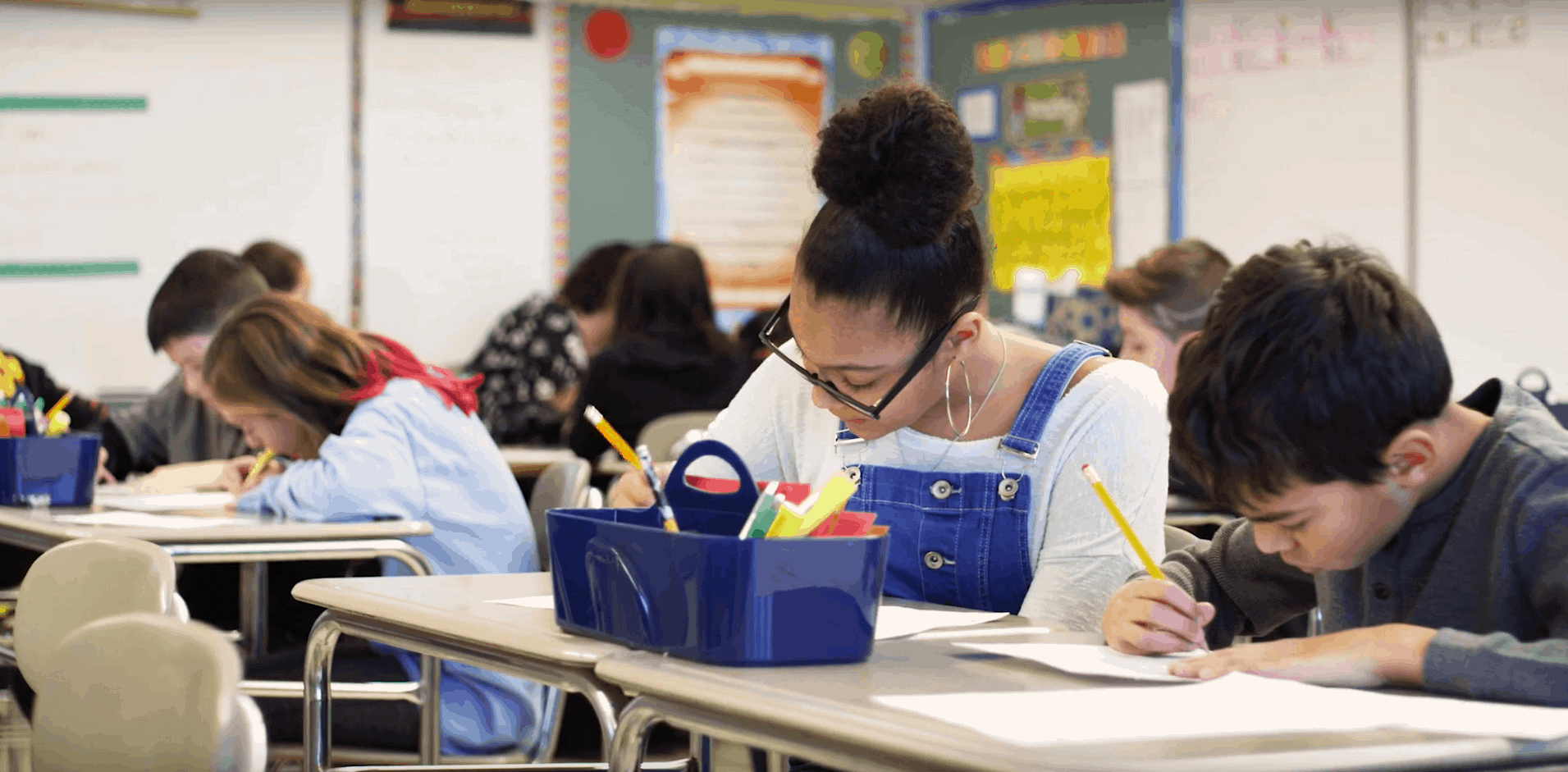 Student Outcomes
Best-in-Class Evaluation
We use rigorous evaluation to gauge how students in LE schools are doing relative to similar students in other schools. That allows educators to track success from a longer vantage point.
During the school year, our learning model encourages teachers to regularly use other timely evidence including quizzes, student work, and exit tickets to make adjustments in real time.
Four Years of Growth in Washington, D.C.
Since partnering with Leading Educators to strengthen teaching, DC Public Schools has seen four years of significant growth in ELA and math proficiency.

116

schools

served by curriculum-based professional learning in all core content areas

49,000+

students

supported to access grade-level content
Early Indicators
Louisiana and michigan
Rigorous analysis of student achievement in Louisiana and Michigan during the 2017-2018 school year indicates significant, positive effects from curriculum-based professional learning.
Compared to other causal studies of education interventions that use standardized achievement outcomes, our results in math in Louisiana fall in the largest range. The effects in Michigan for both ELA and math fall within the middle range after only one-year of support.
Read the Report
Using a rigorous methodology, we measured the impact of our programs in Louisiana and Michigan during the 2017-2018 school year on student learning. Students at LE schools learned more than the comparison group despite starting further behind, in at least 3 out of the 4 effects we calculated. If assigned to an LE school in Louisiana, the average student in the comparison group would have gained 12 percentile points in math.
Read the Findings
Stay in the know
Get timely insights direct to your inbox. Sign up for the latest news, tips, and opportunities from Leading Educators.