Donate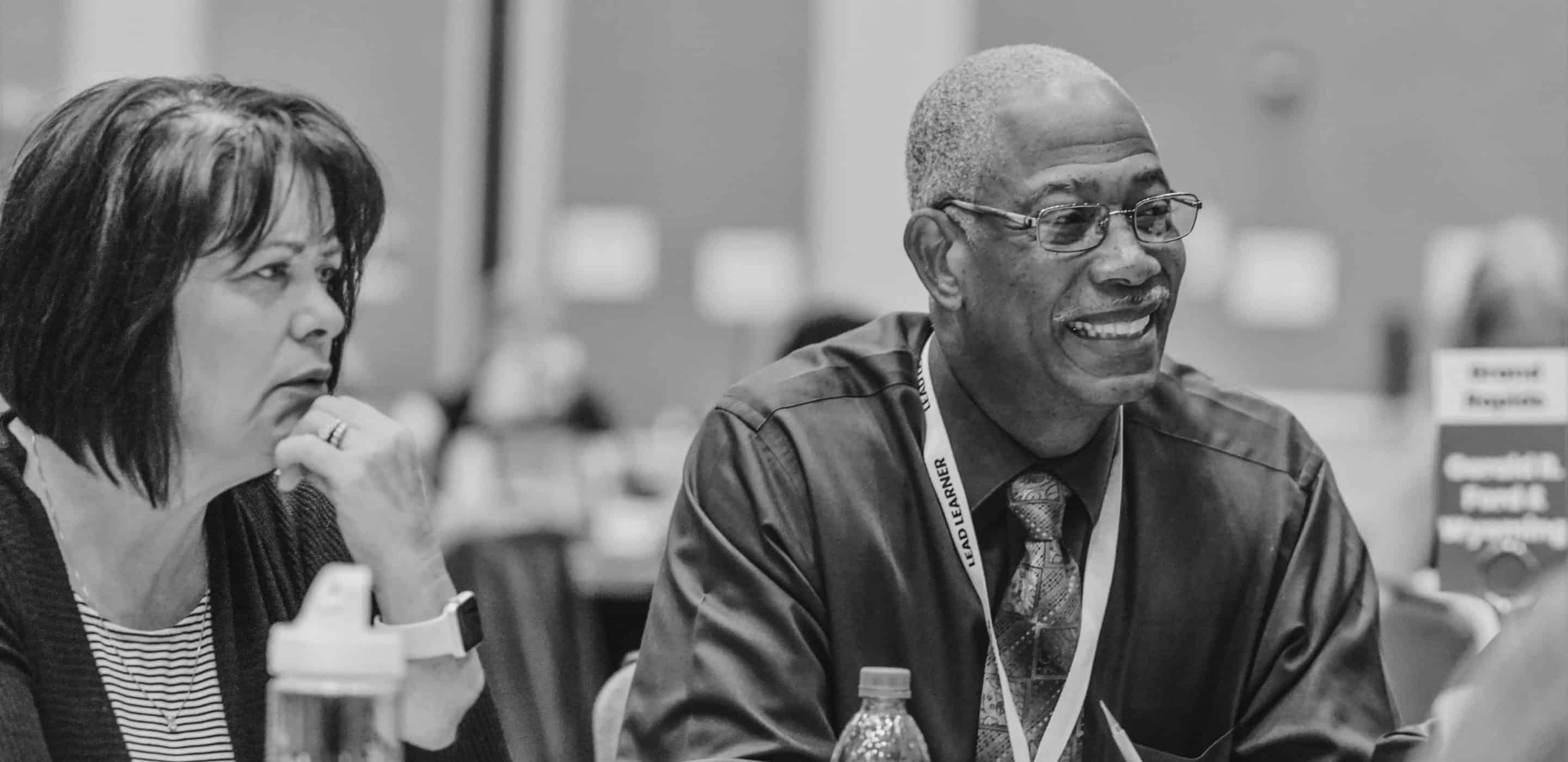 Our Story
Potential, ignited.
Every day, teachers grapple with how to ensure every student develops grade-level knowledge and skills. Where to focus isn't always obvious.
For more than a decade, we've helped teachers grow their leadership so they can transform opportunity across schools and communities–especially for Black, Latinx, and Indigenous students and other students of color who are too often left behind. Together, we're making systemic change that lasts. 
The Challenge
Students' success in school is affected by a staggering number of societal factors including health, safety, housing, racism, and environmental welfare that education alone cannot solve. But, we believe education is our biggest chance to create generational freedom and mobility. Within schools, the importance of great teachers is unmatched.
Too few students are learning what they need for college and career because they don't have the opportunity. By some estimates, only 37% of students are fully prepared for their next step (ACT, 2019). This figure falls to only 9% for students who are historically undeserved.
In the last decade, learning standards rose significantly to prepare all students for choice-filled lives, but supports for teachers to strengthen their teaching have not kept pace. This dynamic has created staggering—but fixable—opportunity gaps that require systemic change beyond the actions a single teacher can take alone.
Our Solution
Since our founding in 2011, we have believed that teaching is the key to igniting real opportunity and real results. When we support teachers to be their best, they can inspire students to think deeply about their learning, find confidence in themselves, and grasp the knowledge to build the world they imagine.
Today, we nurture unique partnerships that not only offer direct support for teachers but that also strengthen the conditions and learning infrastructure around them. No one teacher can change the trajectory of education alone, but schools full of "leading educators" can change lives. 
Our Approach
"It can be easy to develop teachers around changes in standards, but what sets [Leading Educators] apart is how by looking through the changes with an equity lens, teachers can be a part of the change necessary to breaking the injustices students of color or any underrepresented group experiences."
– DC Public Schools leader
Our Journey
Passionate, supported teachers are the foundation of strong schools. Our support evolves as we learn so teachers can lift all students to great heights. In the video below, our founders, current CEO, and a Fellow from our first year reflect on the past and how our mission lives on today.
2008: Why We Exist
Leading Educators started from a belief in the potential for leadership to change students' lives.  Schools were–and still are–looking for solutions to disrupt opportunity gaps that put students of color at a disadvantage. 
New Orleans was facing an overhaul of the education system that magnified challenges to ensuring consistent, quality learning for all students in a highly decentralized school landscape. We launched a Louisiana pilot program, with the support of Teaching Leaders, to develop teacher leadership and equip experienced teachers to support their peers' growth amid rapid change.
2009: Pilot to Fellowship
From a promising start, we expanded our pilot program in Orleans Parish into a two-year fellowship for mid-career teachers, creating formal and functional opportunities for them to develop their peers. We provided professional development workshops, mentorship, and national networking opportunities mapped to two pathways: coaching and leading teams. Some Fellows' students made progress faster, participants found their PD to be more relevant and actionable, and teacher leaders found new satisfaction in their career possibilities.
2011: Emergence of a National Movement
Leaders in other cities became interested in developing teacher leader pipelines, so Leading Educators launched another fellowship program in Kansas City. New teacher leaders participated in professional development sessions, coaching, and school visit trips to exchange ideas. These experiences and feedback drove us to identify four focuses (developing self, coaching others, leading teams, and driving initiatives) that later shaped, Leading from the Front of the Classroom: A Roadmap to Teacher Leadership that Works. By 2014, we offered fellowship programs in New Orleans, Kansas City, Washington, D.C., and Memphis.
2013: A Systemic Approach in Washington, D.C.
Fellowships around the country and collaborations with Denver Public Schools, the Tennessee Department of Education, and the Noble Street Network of Schools showed promising results. But we also realized that student outcomes weren't consistent and often depended on teachers' working conditions in addition to support. Districts continued to seek advice with defining effective teacher leader roles, raising an opportunity to build capacity for teacher leadership development within school districts themselves. We shared these findings in Sharing the Lead, A Culture of High Expectations and Core Leadership. Soon after, DC Public Schools decided to build on its nationally-recognized teaching reforms with a program known as Teacher Leadership Innovation (TLI) and chose LE as a strategic partner.
2016: Shift to Content-Based Approach
Seeing strong results from TLI and new challenges with implementing rigorous curricula, DC Public Schools worked with LE to transition TLI into LEAP, a first-of-its-kind strategy to scale teacher leadership and a weekly seminar learning approach to 115 schools. Using lessons learned from this partnership, LE began to transition from fellowship programs to providing a systemic model with expanded support from the classroom up to the central-office level. To help states enable similar opportunities, we worked with Ed First and leaders in 9 states to write a State Teacher Leadership Toolkit: Created by States, for States.
2017: Systemic Partnerships in Chicago and Tulsa
Early results from LEAP indicated that students at all grade levels of DC Public Schools were achieving record growth in math and English language arts.  Analysis of implementation trends from the first year allowed us to refine our approach while gradually developing more capacity within the district to own program design and implementation.  We expanded development opportunities focused on equity and bias, equipping teachers to make connections between expectations and content. By the summer of 2017, we designed and launched two additional systemic change models in Chicago and Tulsa that continue today.
2018: Building Learning Infrastructure
Recognizing the opportunity to accelerate lasting progress toward systemic equity, LE began to exclusively offer customized professional learning approaches that expand teachers' access to support rooted in teaching rigorous content and equity. This model continues today, addressing a range of opportunities including curriculum, learning structures, coaching, and conditions development.
2021: Present Day
In 2021, we released Teaching for Equity, a bold new vision for teaching developed over two years of deep research alongside real educators. It offers an actionable vision for integrating academics, well-being, and identity in daily lessons that now guides our programmatic offerings.
Meet Our Team
Our people are our strength. They make up a vibrant, diverse community of experienced classroom educators, former school and system leaders, content and coaching experts, and fearless advocates. Together, we aspire to help schools and families reach their shared goals for students no matter what it takes.
Meet the team
Stay in the know
Get timely insights direct to your inbox. Sign up for the latest news, tips, and opportunities from Leading Educators.