Partner with Us
About Us
Potential, ignited.
Every young person deserves a fair chance to build the life they want. No matter who they are, where they come from, or how much money their family has, their education should prepare them for their next step and beyond.
The future is changing rapidly, and it also promises students new opportunities not seen by past generations. If their educators help them develop the knowledge, sense of self, care for others, and confidence to solve complex challenges, they can access opportunity and create a better world. We exist to help school systems deliver on that promise.
Our Mission
Leading Educators partners with school systems to build and sustain the conditions, teaching, and leadership to ensure that the students furthest from opportunity succeed in school and in life.

196,000

Students

directly supported with knowledge-rich, affirming teaching this year
34

unique systems and districts

making systemic changes across 395 schools this year
88%

of students

served identify as Black, Hispanic or Latino, Multiracial, or Asian/Asian American
13,000

teachers and leaders

influenced to grow their practice and prepare students for the future
Where We Partner
No school system is the same, but they can all become dynamic learning organizations where all students and adults are set up to achieve greatly, together. Across the country, we're seeing educators in dozens of cities prove what's possible.
Our Values
Our values guide us to take actions that advance our mission while challenging us, as individuals, to accomplish meaningful change in our communities and the world.
Disrupt racial inequity
We challenge historical and current gaps in opportunity with a persistent focus on dismantling systemic racism.
Build on strengths
We affirm and begin with the unique and collective talents, experiences, and wisdom of ourselves and others.

Prioritize people
We build trust and reflect upon the impact of different perspectives and intersectional identities.

Continuously learn
We develop ourselves and others. We apply new learning and deepened self-awareness to our relationships and practices.
Meet Our Team
Our people are our strength. They make up a vibrant, diverse community of experienced classroom educators, former school and system leaders, content and coaching experts, and fearless advocates. Together, we aspire to help schools and families reach equitable student success no matter what it takes.
Meet the team
Take Action
We're committed to sharing our learning so educators everywhere have the support they need to elevate their teaching. Check out our news and resources for insights you can use today.
News & Resources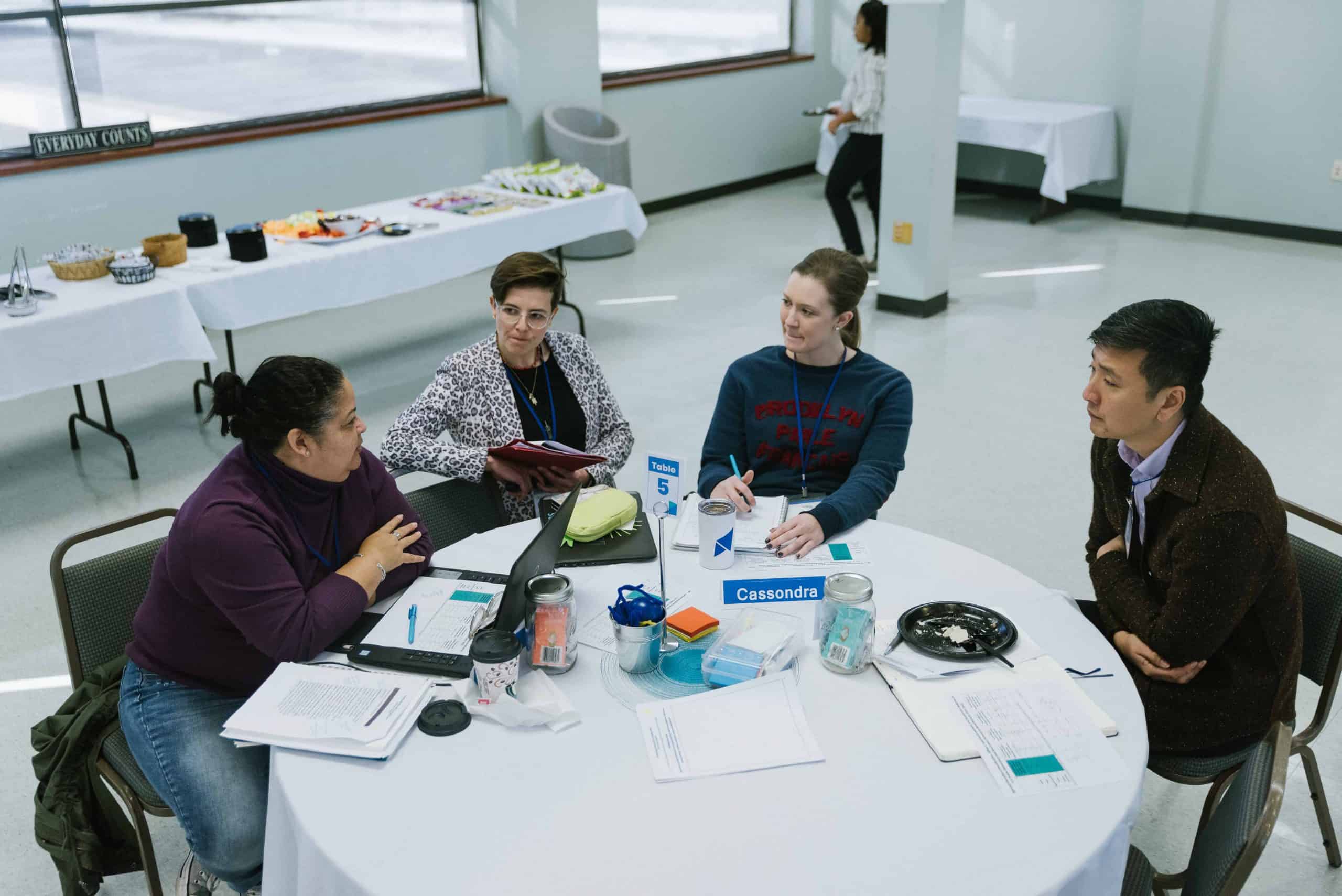 Partner with Us
We're continually expanding our support to meet the challenges you face every day head-on.
Though we use tried-and-true methods, we customize our partnerships for your community's unique needs and strengths. Learn how a Leading Educators partnership can help you meet your goals for equitable student success.
Learn More
Stay in the know
Get timely insights direct to your inbox. Sign up for the latest news, tips, and opportunities from Leading Educators.