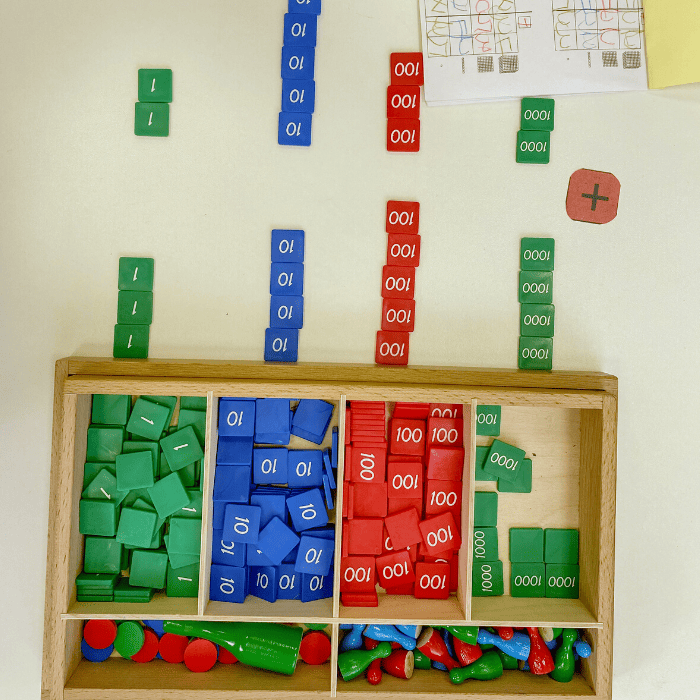 Why Adjusting to New Curricula Can Be Hard for Teachers (And Why It's Worth It)
07/28/2023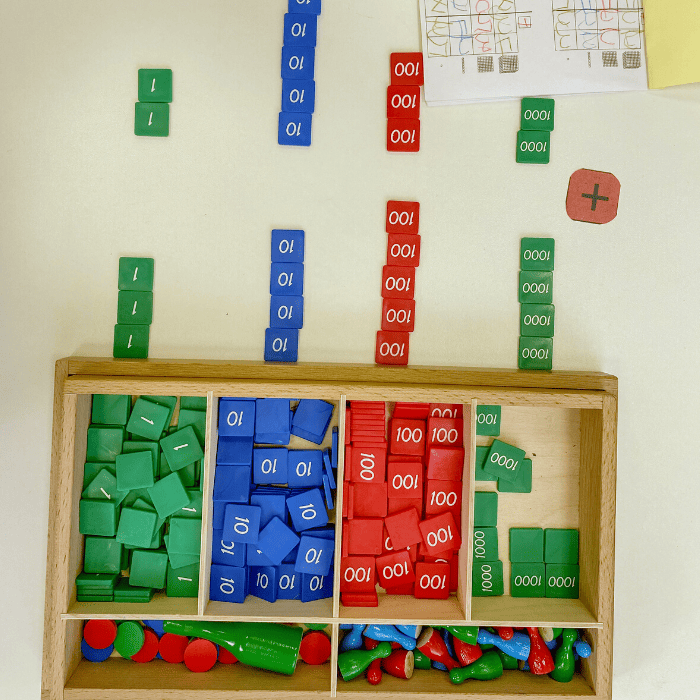 In my fourth year of teaching, I joined a school that aimed to revolutionize education, one where we didn't use traditional textbooks. Instead, teachers were expected to create their entire curriculum—or the sequence of lessons that build essential knowledge and skills—themselves. While we received training on standards—the broad learning goals for what students should know, understand, and be able to do at the grade level—it was extremely time-consuming to design lessons from scratch every week. That left little room to balance engaging teaching methods with managing the classroom effectively.
If I knew then what I know now, I would have advocated for common, high-quality instructional materials much sooner.
I think about how I could have spent my creativity and expertise on making material relevant to my students' lives if I had started with high-quality, vetted curricula, like Illustrative Mathematics for math. Research backs me up."
Even more, I wish I had been encouraged to reflect more on my instructional method and had the space to strengthen my pedagogy as I internalized new materials. As a coach and professional learning designer now, I'm determined to ensure teachers' support and conditions sets them up to be their best for students. I hope to share some of what I have learned about adjusting to new curricula and why it's worth it.
It's Hard to Model a Kind of Teaching You've Never Experienced
When the Common Core State Standards were introduced, I remember feeling overwhelmed. It was like, "Where do I even begin? What text should I use?" I became stressed about the pressure to meet high expectations and struggled to stay focused on what I loved about my content area in the first place.
But here's the thing: learning math doesn't have to be stressful or anxiety-inducing. So many adults learned our basic fact fluency through memorization, timed tests, and games like "Around the World," where the teacher pits one student against another student in a race to answer a basic math operation. These practices that focused solely on memorization might have worked for some students, but they certainly did not work for everyone.
I once attended a professional development session where they used a timed test to challenge us with progressively difficult problems, incorporating tricks and tricky questions. The atmosphere in the room was filled with tension and anxiety. It made me question why we promote such a stressful approach to learning math. So, how do we break away from this style of teaching when that is all we might have experienced in our own education?
The biggest challenge we face is that many educators have been teaching math in this traditional way for a long time, believing that students won't grasp concepts unless the teacher demonstrates the math or guides them thoroughly.
However, we need to have faith in our students' abilities and trust that they can figure things out."
We should empower them to explore and discover solutions on their own, because there is not a one-size-fits-all strategy that works for everyone. It's time to believe in their potential and let go of the old, anxiety-inducing methods.
Trying Something New Can Be Scary
As a new teacher, I was taught the 'I Do, We Do, You Do' approach, where the teacher demonstrates, the class practices together, and then students work independently, mimicking what their teacher has already done. Research shows that it may be more beneficial for students to flip this teaching style so it becomes "You Do, We Do, I Do." This method involves presenting a rich mathematical task for the students to grapple with, while the teacher observes and guides them through thoughtful questioning. Students would then work together, making connections between their answers and approaches to solving the problem. At the end, the teacher would summarize the lesson, stamp the key learnings, and the class would continue building on the knowledge collectively.
This approach deviated from the traditional teaching model, where the teacher is the primary knowledge holder, constantly lecturing while students passively listen. Instead, it empowered students to explore and experiment, with the teacher acting as a facilitator, offering guidance through strategic questioning.
By embracing a high-quality curriculum, teachers can worry less about creating these rich tasks and focus more on how to make the learning experience more meaningful for their students. One of the reasons I get excited about the Illustrative Mathematics curriculum is that they have framed their lesson structure around this style of teaching. They have embedded instructional routines throughout their resources that support the teacher in letting their students productively struggle with a problem before the teacher synthesizes and reinforces the lesson's learning target.
Using a High-Quality Curriculum Allows Teachers to More Easily Connect the Content to Students' Lives
One of the most important factors in excellent education involves making the content relevant to students' interests, lives, and communities. While watching a classroom video of a primary math class, the teacher began by explaining the differences between sailboats and motorboats before releasing students to work on a nautical-themed problem. A colleague suggested an easy and more empowering approach. She asked, "What if the teacher simply asked students what they knew about sailboats instead of explaining what a sailboat was?" 
That is a simple way to acknowledge that students bring assets and funds of knowledge to their learning. This method sparked meaningful connections among the students, fostering a deeper understanding and engagement with the subject matter. The goal is to genuinely connect with students' backgrounds and experiences, including moments that mirror the students' own culture while also giving windows so they can see and learn from those different from themselves.
By using a high-quality curriculum like Illustrative Mathematics, teachers have more brain space available to think about how the content connects to their students' lives. Instead of creating the tasks that students need to solve, they can enhance the tasks provided to make it relevant to the students they serve. 
If you are interested in learning more about how to support students in seeing themselves in the math, I highly recommend the book, The Impact of Identity in K-8 Mathematics. It has helped me reflect on the small moves teachers can make to have a greater positive impact on their students. 
There is Power in Systematic Coordination and Curriculum Planning
I currently work with multiple leaders and teachers in the Los Angeles Unified School District (LAUSD) to implement the Illustrative Mathematics curriculum in select middle school classrooms. Our main focus is to provide professional learning for district and school leaders on the structure of the curriculum and how it enhances grade-level learning. These leaders are responsible for disseminating the knowledge gained from our training to the teachers, ensuring effective implementation and ongoing practice with the new curriculum. Our goal is to see teachers using the materials as the foundation for their lessons so students can count on receiving meaningful, grade-appropriate instruction in every math classroom.
Our partnership involves close collaboration with our school partner teams. We provide coaching and professional learning around IM implementation to school leaders, tailoring our approach to address each school's specific challenges. Some schools request support with structuring math department meetings while others requested strategies to support with teacher lesson planning and pacing. Overall, our partnership approach has been flexible and tailored to meet the unique needs of each school, providing targeted support to maximize the successful implementation of IM. 
One of my biggest takeaways from this experience is that implementing a new curriculum is hard! Everyone we work with wants what is best for the students they serve, and they work tirelessly to ensure their students have an excellent education.  We have found that the first year of implementing a new curriculum is mostly experimenting and trying it out. By the second or third year of implementation, teachers are comfortable with the curricular materials and are getting stronger with their implementation of different teaching styles. 
Implementing a new high-quality curriculum can be scary, but when linked with strong district collaboration and professional learning, it's worth it. 
Take Your Next Step
Are you looking for support with launching a new high-quality curriculum? Send us a note to connect with our Partnerships team and learn how we can help.